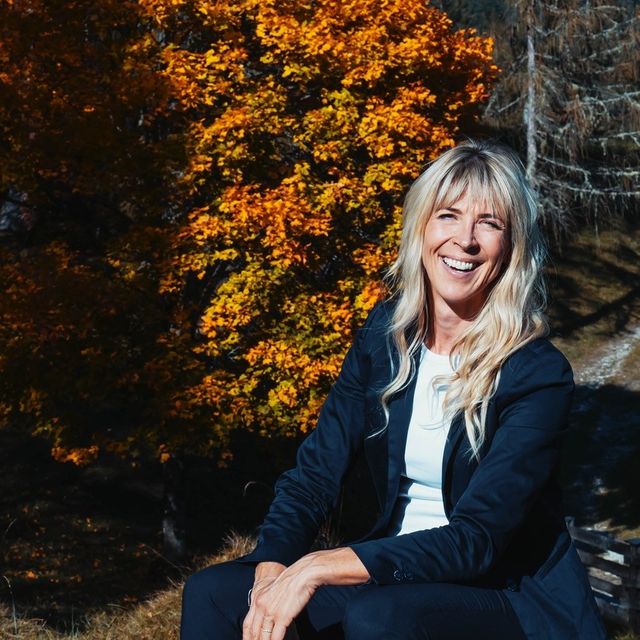 Resilienz week with Nadine Rass
Active regeneration in the Tyrolean mountains Strengthen and relax with effective training tools from professional sport with the experienced resilience trainer Nadine Rass. She is now one of the most experienced top trainers in the German-speaking world and convinces with her holistic coaching method for stress management. 
EXPERIENCE WHAT YOU ARE MADE OF
The Coaching Programme
Get Together
at 8.30 pm with programme introduction in the library
Impulse lecture - "Your body as a stress valve". 
Mental Training
Concentration I Focusing and visualisation practices.Neural resources coaching.With a focus on the essentials for simple implementation in everyday life.Feel your body through mindfulness training and optimise your way of thinking.
Outdoor Work Out
with Active Qi Gong I Balance & Fine Coordination I Stretching Quick Strength Training for functional strength and movement in the open air with music.
Active Regeneration
Autogenic Training & Breathing. Simple techniques to balance stress, exhaustion & performance pressure.Through free breathing in nature you expand the lung volume for your optimal recovery.
Power Food
Metabolism activation through nutrition coaching Strengthen your well-being and build islands for healthy, bio-value food in everyday life.Dry blood test for vitamin D & blood fat evaluation plus €150,- possible on request.
Resource Coaching
ReLi coordination on auditory, visual and kinaesthetic level. How to challenge your brain through simple physical exercises and increase your self-confidence.how to face challenging everyday situations with humour and convince your own mindmonkeys.  
maximum 10 participants
Individual personal coaching in the afternoon can also be bookedwww.nadinerass.com
Impulse lecture & programme presentation Sunday 8.30 pmCoaching in the group
Monday - Friday daily from 9.30 am - 11.30 am
Single room supplement € 140,- bookable in all double room categories.