Culinary delights
Tastes
like pleasure.
As is well known, taste is a matter of debate - or is it? At Quellenhof Leutasch, you don't have to agree. Because our variety of regional, freshly prepared delights really does provide a little treat for every palate; whether for vegans, vegetarians or omnivores. Whether it's in the morning with our extensive breakfast buffet or in the evening when our four-course menus provide the perfect end to the day. This is entirely according to our - varied - taste. 
Our RESTAURANTS
One place,
many pleasures.
In the morning: breakfast buffet
Our rich breakfast buffet makes hearts beat faster (and impatient bellies grumble louder): Starting with strong coffee and soothing teas, fresh bread, cheese, fruit and many other products from our regional suppliers of delicacies. Our live-cooking station prepares your custom ordered egg dishes, as well as omelettes and waffles. The sparkling finale: to celebrate the vacations, champagne is also available - well chilled, of course.
Lunchtime: Our soup pots
No matter whether we spent the morning in the wellness area or sporty in the Olympic region directly in front of the door: There is (nearly) nothing more beautiful, than to stop again in the hotel and strengthen itself at the lunch buffet. Our soup selection varies daily, the salad buffet with the freshly baked bread does its part to satisfy our palates.
Afternoon: Sweet snack
If your stomach is in need of something sweet in the afternoon, it's time for our sweet snacks. Hardly anyone can resist our homemade cake offerings. Would you like a cup of coffee or tea with it? It's included, as well as fruit and yoghurt.
In the evening: four-course menu of choice
After a long day in Leutasch, our restaurant entices with its tempting four-course menu of choice. The ingredients of our culinary masterpieces come fofgtrn rom the region and are lovingly arranged with meat, fish or a vegetarian and vegan main course. Additional delicacies are provided by the hearty starters and the extensive salad and cheese buffet.
Quellenhof Leutasch Tip: Don't miss our unique hut evenings - a real Tyrolean pleasure!
At night: The Bar
After an enjoyable day in our restaurant, your vacation is not over yet: Because in our cosy bar a smoky whiskey - or your personal favorite cocktail - is waiting for you. In the relaxed lounge ambience you can look back on the day together.
Kitchen secrets
Keeping
secrets together.
We find that secrets are there to be shared. At least with our dearest people. And our guests are definitely among them.
We are happy to reveal one of our open kitchen secrets in advance: Especially on Fridays our kitchen becomes a green zone. That means that the four courses of the vegetarian meal served on Friday only features dishes that have been cooked entirely without animal products, but with a lot of creativity. Good for the environment - and our guests.
Our suppliers
Where the pleasure comes from.
We know our suppliers - personally. Because as a pleasure hotel it is important to us to obtain as much food as possible from the region. We affectionately call our producers "pleasure suppliers", because they ensure that the finest food is served in our hotel.
This starts with fresh organic eggs from Johanna Krug as well as homemade jam and honey from local combs, continues with fresh bread from the neighboring Pichler bakery and ends with organic beef from farmer's wife Andrea Larch. Meat, milk and yoghurt also comes from various farmers in the immediate vicinity. A special catch are the fresh fish from Fischgut Leutasch from the lake Weidach, the alpine shrimps are bred in nearby Hall. And finally, good Zillertal beer provides refreshment.
We thus guarantee our guests plentiful fresh, sustainable organic products from Tyrol and that we support - as one of the largest direct buyers of farm products - local producers. The short transport routes also protect our unique nature here in the Leutasch Valley. And so everyone benefits.
Wine world
The truth
of wine.
In wine, as is well known, lies the truth. The Romans already found this - and we also find it in our own Vineum. Here, the palatal pleasures of our selected top winemakers have found their place. Regular wine tastings and winemaker presentations as well as free wine seminars do their part to make the vaulted wine cellar the perfect meeting place for our hotel guests. Today all roads lead to Leutasch.
Vineum
Wine like
never before.
Our vaulted wine cellar measures a proud 280 m2. However, our Vineum is not an ordinary wine cellar where our fabulous labels just wait for their time.
Rather, it is a place for meetings.

A place to taste the unknown, to remember the old and to discover one or two new jewels of taste. Together with your host Emmerich Mitterhuber, restaurant manager Danny and our two sommeliers Stefan and Manuel, you will get to know our range of red and white wines from top winemakers from Austria and South Tyrol in person. A good atmosphere and wine recommendations by the glass are included.
Quellenhof Leutasch Tip: If you miss a wine tasting and still want to taste the hand-picked top wines from South Tyrol and Austria, you can plan a very private (W-)unit at our wine tasting donors.

24 hours, all-round pleasure.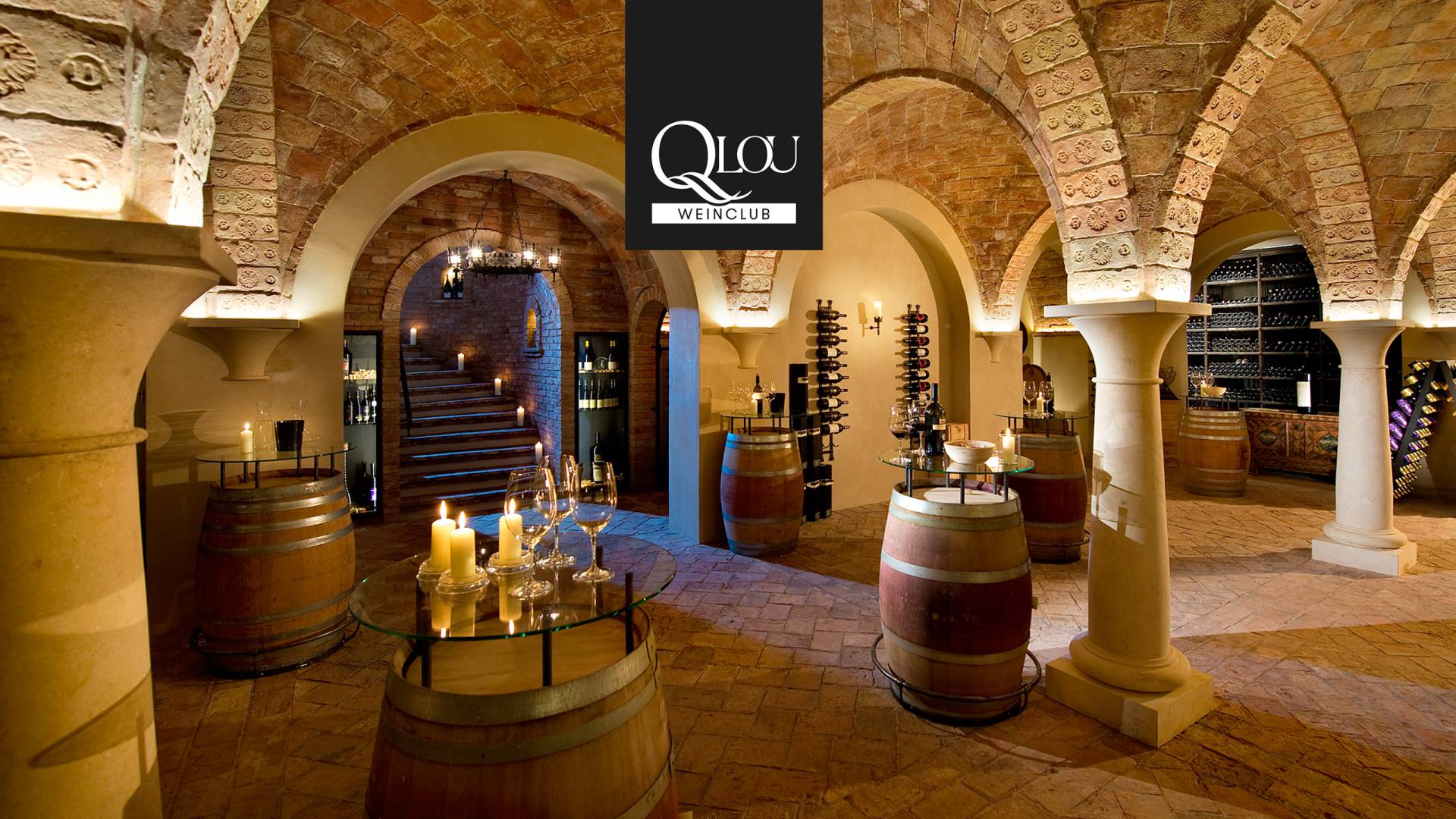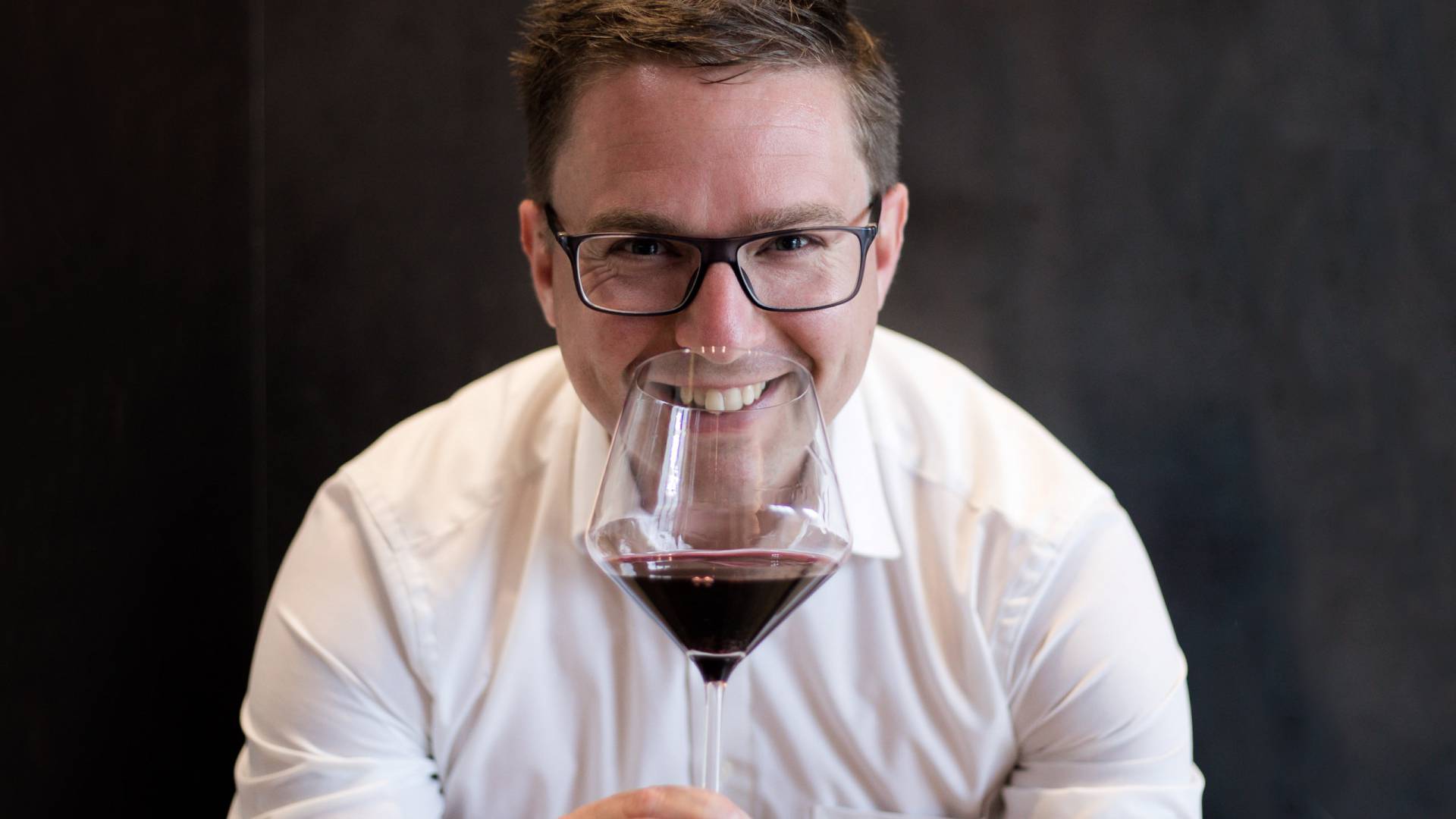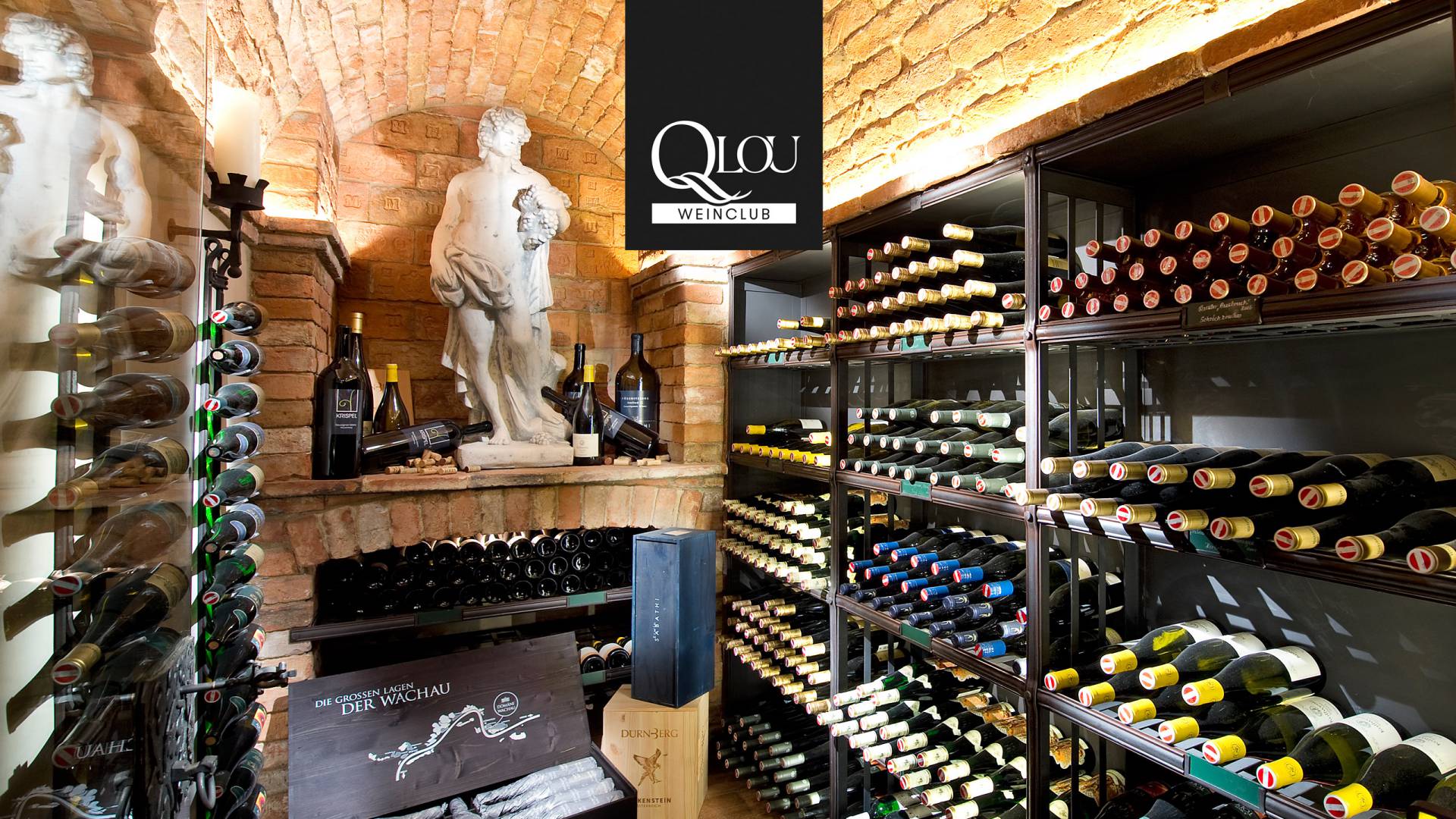 Exclusively ours
Qlou Wine Club.
The many aspects of wine have fascinated us for decades. Since we bulit  our new wine cellar, the Vineum, even more so. We are not only interested in serving the best wines which have won awards. We want to capture your palate with tastes from Austria's diversity, to inspire, to ultimately make you happy. So we came up with the idea to create a wine club.
The QLOU wine club is a step into a new direction. We want to be open. For new, unknown, unusual, and traditional tastes. Your nose and your palate will experience completely unknown taste explosions, but also familiar names and their unknown surprises.   
Curated by the Master Sommelier 
A new direction also requires a different approach. It was therefore obvious to bring one of Austria's most sought-after sommeliers on board for this task. Alexander Koblinger, Master Sommelier with passion, 8-time Sommelier of the Year and Sake Samurai. He was recently praised by Frankfurter Allgemeine Zeitung (FAZ) as the best sommelier of the year 2020 in German speaking countries. 
Since the first exams in 1969 and the founding of the Court of Master Sommeliers in 1977, only around 270 wine maniacs worldwide have managed to pass the selective and all-demanding tests to date. Alex Koblinger was able to join this ranks in 2011 with his MS title as No. 195. He is the only Master Sommelier active in Austria and has also been a board member of the Court of Master Sommeliers since 2018. He is committed to helping young talents take the path to the Master Sommelier diploma and was instrumental in ensuring that courses and exams are now also held in Austria. For more information, visit www.alexkoblinger.com/
His wine expertise ensures that you will receive selected, interesting wines from Austria month after month. Well explained, excitingly described.
The clou with our wine club lies in the fact that we would like to present to you wines "on the right and on the left of the radar, from above and below", so Alexander Koblinger. And that's how we came up with the name.
In addition to online tastings, Alexander Koblinger, together with our sommeliers, will invite you once a year to a special tasting at the Quellenhof Leutasch. Unknown, rarities, and special vintages await you with a special menu on two evenings. The date is still to be determined.
Limited to 100 members.
Why was the QLOU wine club limited to 100 members? Quite simply, because many of the selected wines are only available in small quantities. In order to maintain the quality and sophistication throughout the year, this limitation was necessary.
How much will the QLOU membership cost? 
The monthly fee is € 125,- for 6 bottles plus shipping costs. For every three months of membership, a € 35,- credit will be waiting for you in your vacation account with us (valid on room charge, cash redemption not possible).
Shipping costs vary per country.
Austria: € 6
Germany: € 12
Switzerland: € 52 (plus Swiss customs and VAT) Since delivery to Switzerland is unfortunately somewhat expensive, we offer our subscribers living in Switzerland to keep your wines safe with us until your next stay.
Please ask us for shipping costs to other countries.
How long does the membership last?
At least three months, after which the membership is automatically renewed for another three months. You can cancel at any time no later than 14 days before the actual expiration of the subscription. If we do not hear from you, we assume that you will continue to enjoy the monthly surprises. You can start (again) at any time.
When will I know which wines I will receive? 
You will always find out the themes in advance in the news on our website or, if you wish, by e-mail. Mostly there will be three different white and three red wines, but maybe there will be a surprise. You will find out exactly which wines are in the box when you unpack your delivery. After all, we want to keep things exciting. 
How can I register? 
Simply call +43 5214 67 82 or send an e-mail to: qlou-weinclub@quellenhof.at
How can I pay? 
In advance by bank transfer or credit card. 
Qlou voucher 
For Christmas? For a birthday? For his beloved? For his best friend? No matter, because a QLOU wine club subscription is always a special idea with a surprise effect. We look forward to your registration and order at qlou-weinclub@quellenhof.at or by phone: +43 5214 67 82. Cheers!
.
 
 

Anticipation is the most beautiful joy.

Quellenhof vouchers are a great little gift for your loved ones.