QSPA
The source
of relaxation.
Where could one feel more comfortable than here in Leutasch, directly at the source of relaxation? Because this is precisely what is most important at Quellenhof Leutasch: whether it is in our heated outdoor pool, in our extensive sauna and wellness area or in the unique Snow Room - relaxation is at home with us. Besides, facial and body spa treatments invite you to simply do yourself some good. And you really deserve it.
Relax Guide 2022: award-winning relaxationIn 2022 Quellenhof Leutasch was again awarded 3 Lilien and 17 (of 20) points by the Relax Guide as one of the best wellness hotels in Austria - see for yourself! By the way: Peace and relaxation are our top priority - that's why you won't find day guests or travel groups here.
Quellenhof Leutasch Tip: In our spa and wellness area you will have your own checkroom with showering facilities already on the day of arrival and during the whole day of departure. A personal bathing basket with bathrobe and towels is also included in your wellness vacation.
The relaxation may come.
SAUNA- & BATHING AREA
Hot-relaxed
hours.
Our sauna and wellness area covers 4,000 square meters, where you will find peace, relaxation and well-being. Start your stay with laps in our 25 by 8 meter large, heated outdoor pool - here you can play in its lanes in summer and winter. Afterwards, our sauna world is waiting to make you sweat: Starting with the mild bio sauna, our modern brine steam baths, the Swiss stone pine sauna and ending with the farmhouse sauna, here everyday life simply stands still.
Did you already know? We also focus on sustainability in our saunas: Our beautiful reclaimed wood saves raw materials and the extra strong insulation of 30 cm instead of the usual 16 cm reduces enegry loss.
Cool saunas in the SnowRoom
Our unique SnowRoom is the "cool" conclusion of your sauna rexperience: According to the motto "Cooling me softly" you can cool down with fresh snow at -5 to -10 degrees Celsius.
For the small appetite in between, healthy nibbles, apples, teas and juices are available in the SPA area.
BEAUTY TREATMENTS
Good for face,
body and soul.
At Quellenhof Leutasch everything is fine and well - without any "ifs and buts". This is also ensured by our cosmetic and wellness treatments, from which you can pick and choose according to your personal needs.
Cosmetics
Skin refresh

Skin renew intensive

Individual facial treatment for her or him

Basic treatment for ladies or gentlemen

Vitaminpower for your face

Rosalpina facial treatments with phyto steam cells

Facial treatment with radiofrequency

Body treatment with radiofrequency

Ultrasound treatment

Express varnish without manicure

Manicure

Manicure with nail polish

Manicure with OPI gel nail polish or gel peel off polish

Pedicure

Pedicure with nail polish

Pedicure with OPI gel nail polish or peel-off gel polish

Medical pedicure

Medical pedicure with nail polish
Skin control
Belly-legs-po with Piroche cosmetics

Vein ice wrap

Full body Terravit wrap

Moor-fango pack in our softpack lounger

Thalasso - full body treatment in our softpack lounger
Skincare for men
Skin renew intensive

Skin refresh

Individual facial treatment for her or him

Basic treatment for ladies or gentlemen
MASSAGES & AYURVEDA.
Relaxation
through & through.
Satisfied, our gaze wanders over the idyllic Leutasch Valley while we experience an Indian Abhyanga treatment for the first time, the perfect end to a relaxing wellness week! In the bright, open vitality area of Quellenhof Leutasch you will not only enjoy a variety of classical and special massages, but also authentic Ayurveda is practiced here. Our professionally trained therapists ensure absolute well-being.
Massages
Indonesian inspiration - holistic body massage

Regenerationmassage in our happy lounger

Salt stamp massage on our quartz sand lounger

Aromatic massage on our quartz sand lounger

Classic full body massage

part body massage

Fascia massage

Quellenhof massage for PC workers

Pulsating massage

Aroma massage

Breuss massage

Quellenhof combination massage

Foot reflexology massage

Foot reflexology massage

Massage for mums-to-be

"Scented travel" Full body massage with all senses

Lymph drainage

Lymph drainage

La Stone treatment

Quellenhof pure nature

Quellenhof - harmony
Ayurveda
Abhyanga with Bashpa-Svedana

Udvarthana with Bashpa-Svedana

Netra Vidalaka: balm for stressed eyes

Abhyanga

Ayurveda Head-Neck-Shouldermassage (while sitting)

Shirodhara with Abhyanga

Shirodhara with Mukabhyanga (Face-/Headmassage)

Private Yoga lesson with Gennaro
Fit & vital
Active Relaxation.
For many of us, vacation means finally having time for ourselves. And that also means paying more attention to our own needs and body. The medical services at Quellenhof Leutasch will help you do this: our trained staff will determine your state of health and provide you with vitamin infusions. In addition, our extensive activity program is available to you throughout the year. From daily gymnastics and aqua gymnastics, yoga, progressive muscle relaxation to guided hikes, here you will reach your top form.
Quellenhof Leutasch Tip: We think of everything here, for hiking in summer as well as in winter we provide you with much if the necessary equipment free of charge.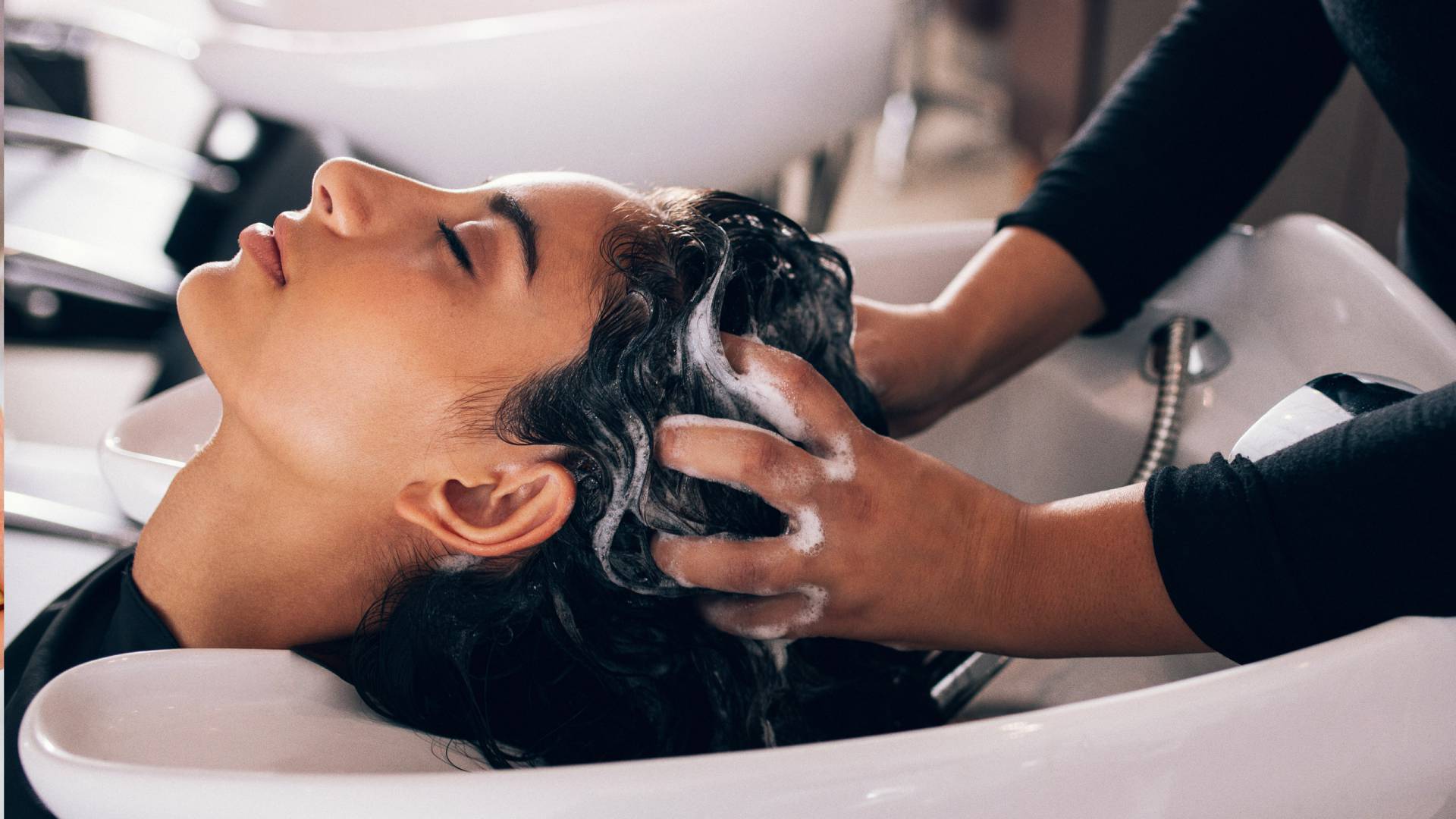 HAIRSALON
A cut in
the right direction.
This time, not only do we return from our vacation fully recovered, we also treat our hair to a cure and maybe a new cut? Our stylists Manuela and Melanie are at your disposal Monday to Saturday by appointment.
High quality hair products from Davines and Maria Nila.
The salon-exclusive hair care brands Davines and Maria Nila focus on natural essential oils and selected, plant-based ingredients. The products are without sulfates, parabene or artificial silicones. More in our SPA-Journal. 
Book your appointments:
Hair salon: +43 5214 6782 - 699 
Q Spa Reception: +43 5214 6782 - 507
 
 

Anticipation is the most beautiful joy.

Quellenhof vouchers are a great little gift for your loved ones.